Home · Brooklyn tours · Gay tours
---
Private tours
Stroll through some of New York's most intriguing neighborhoods with your own personal guide. Give us two weeks's notice, and we can organize a tour to your detailed specifications: a visit to a former family home, visits to unique museums, or tours of neighborhoods that may be your new home, Or, for an introduction to the city's most famous neighborhoods, choose one of the following tours.
Times Square and Rockefeller Center

Crossroads of the World

A short stroll covers Manhattan's most famous sites, from the majesty of St. Patrick's Cathedral to the electricity of Broadway's theatres, passing Rockefeller Center's famous skating rink, studios for NBC, ABC, and MTV, headquarters of the world's largest media companies, and landmarks of American theatre history. Along the way, there are spectacular illuminated signs and opportunities for souvenir-shopping and ethnic snacking. Backstage tours are available at Radio City Music Hall, NBC studios, and the beautifully restored New Amsterdam Theatre, home of Ziegfeld's "Follies" and Disney's "Mary Poppins." Essential for any first-time visitor! Top of page
The West Village
Artists, Writers, and Radicals
For more than a century, poets and painters, radicals and rabble-rousers have been drawn to the twisting streets and picturesque townhouses of the Village. Highlights include the city's narrowest house, where Edna St. Vincent Millay burned her candle at both ends; the restaurant where Edward Albee found a famous title; the intersection where drag queens confronted riot police with a kick line; and homes of writers ee cummings, Djuna Barnes, Hart Crane, Lorraine Hansbury, Gore Vidal and many others. To cap off a tour, why not dine at one of the neighborhood's cozy and inviting restaurants? Top of page

Washington Square and the East Village
Henry James to Keith Haring
The elegant world of Henry James and Edith Wharton meets the free-wheeling world of artists and activists in the square where radical journalist John Reed, novelist Willa Cather, and playwright Eugene O'Neill crossed paths, where a great publisher was born, and where the course of American painting changed forever. The tour will also include the hall where Lincoln roused New York's Abolitionists, the street that became the epicenter of the Sexual Revolution, and a company that re-wrote theatre history. From cutting-edge boutiques to a house virtually unchanged since the Edwardian Era, this neighborhood reflects the dynamism and diversity of New York. Top of page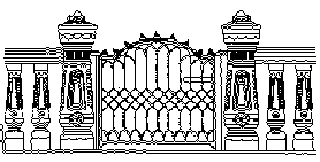 The Soul of Uptown
The Many Faces of Harlem
A renaissance is sweeping the "capital of Black America," bringing restoration of its glorious townhouses, new life to its vibrant religious communities, and a range of new shops, restaurants, and theatres to delight residents and visitors alike. Visitors can see the homes of prominent African-Americans, the legendary Apollo Theatre, important centers of black art and literature, and more. Historic sites include Manhattan's largest private home, where George Washington did sleep, Alexander Hamilton's summer house, and the City College, the ladder of upward mobility for generations of immigrants of all colors. Other possibilities include a visit to a local church, a museum of African-American history, and, of course, a soul-food feast. Top of page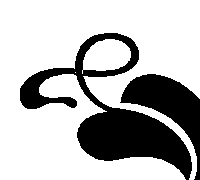 Wall Street
Colonialists and Capitalists
The towers of today's capitalists rise on the foundations of New Amsterdam and colonial New York -- literally! We'll see the foundations of the first City Hall (which also served as a tavern), the city's oldest park, the first paved street, and monuments to maritime history and to John D. Rockefeller. Other highlights include the skyscraper that finished third in a two-way race, the home address of the Bill of Rights, an anarchist's signature in marble, and the building that inspired the first zoning laws. From the world's most important securities exchange to the permanent home of a financial pioneer, this neighborhood is as rich in history as it is in dollars. Top of page

History with a View
Crossing Brooklyn Bridge
Enjoy one of the world's great views from the elevated boardwalk of the century-old span: the Manhattan skyline, the Statue of Liberty, four great bridges, and other landmarks of New York and Brooklyn. Learn how John, Washington, and Emily Roebling overcame a range of challenges -- from building the longest bridge in the world to dealing with a double dose of corrupt politicians -- to create a great landmark. Visit a dynamic waterfront community and the City's oldest landmark neighborhood, with a range of dining treats, from gourmet chocolates to a famed pizza, plus a range of restaurants from Japan to Turkey to Italy. The tour takes 2½ to 3 hours. Top of page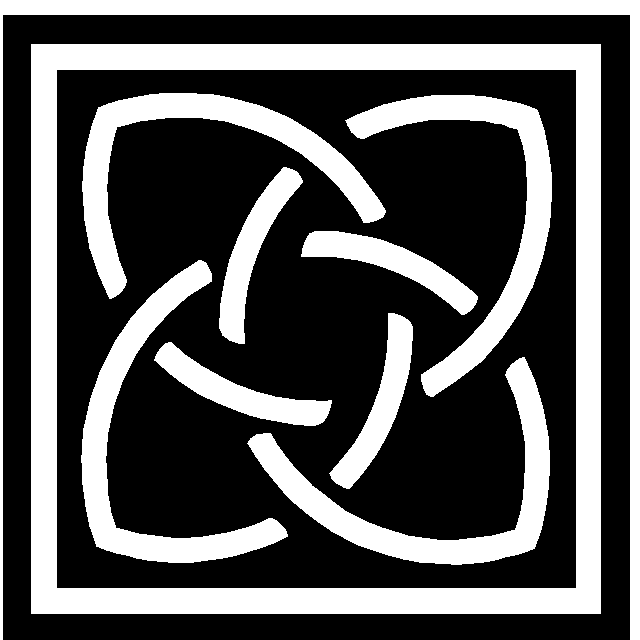 Scaling the Heights
Historic Houses and Spectacular Views in Brooklyn Heights
Spend a few hours in the 19th century, walking streets little changed since before the Civil War. The city's first formally designated Historic District, Brooklyn Heights boasts hundreds of Greek Revival townhouses, dozens of magnificent churches, and spectacular views of New York Harbor and the Manhattan skyline. Highlights include the homes of writers from Walt Whitman to Norman Mailer, the church of a charismatic (and scandal-plagued) preacher, and an unexpected outpost of the Middle East. Top of page
Underground Art
New Explorations of the Subway Renaissance
NYC Transit devotes 1% of every renovation contract to art, making the agency a Medici of metal and mosaics. Works ranging from the abstract to the figurative to the historic -- several of them by world-famous artists -- highlight scores of stations throughout the system. This tour will visit several stations, primarily in Manhattan, to enjoy the rich variety of transit art, including six rescued terra cotta murals, a stained-glass alphabet, a station that's become truly an eye-full, and, of course, crocodiles from the sewers! Top of page
On the Waterfront: New Artists' Communities in Brooklyn
Fleeing explosive rents in Manhattan, the city's visual and performing artists have been moving into long-neglected commercial neighborhoods along Brooklyn's East River waterfront, from Greenpoint to Red Hook. Carving space for working and living out of abandoned warehouses and factories, these new residents are transforming their communities. Galleries, boutiques, and cafés dot commercial thoroughfares, historic structures are being restored, and new public amenities are being built. These tours explore this new urban frontier, including spectacular views across the river, strolls down picturesque streets, and visits to galleries, arts centers, and other institutions.
Williamsburg
The largest and best-established of the new artists' communities, now attracting a large number of affluent young professionals and their accompanying range of new buildings, shops, and restaurants. Tours include streetscapes, views, and gallery visits. Saturday tours can include a visit to Brooklyn Brewing, the company that's revived one of the neighborhood's oldest and tastiest traditions, complete with free samples. Top of page
Greenpoint
A neighborhood with well-defined traditions and a noteworthy landmark district, featuring handsome row houses and outstanding churches. Greenpoint has welcomed Germans, Irish, Italians and Poles before the arrival of artists. The tour will visit both the industrial areas being colonized by artists and the residential areas still dominated by Polish-Americans to capture the rich complexity of a neighborhood that's defied the odds to thrive. Top of page
DUMBO
(Down Under the Manhattan Bridge Overpass)
A highly diverse area in the shadow of Brooklyn Heights, DUMBO has office buildings and luxury lofts as well as studios, galleries, and design stores along its stone-paved streets. Highlights include unique 19th-century warehouses, a waterfront park that's home to regular outdoor sculpture shows, a locale famous for its advertising shoot, and a real chocolate factory full of temptations. Top of page
Red Hook
Abandoned by industry, isolated by highway builders, and long forgotten by politicians, this neighborhood has been rediscovered by residents who relish its "small town" atmosphere. Highlights include row houses, spacious galleries, and a gourmet food market with unique views of the harbor and skyline. The arrival of Ikea and a cruise shop terminal have brought fewer changes than expected. Top of page
---
The fee is $175 for a group of up to fifteen people, including a map and background information. Each tour runs 2½-3 hours, and the itinerary can be modified to include sites of special interest to you. For reservations or further information, drop us a line by e-mail. Or if you prefer, phone (347) 693-1484.